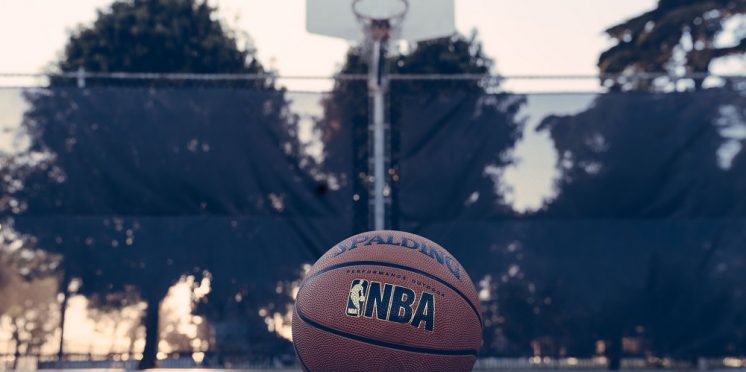 2020 NBA Draft – The Top Prospects
Save the Date
Like just about everything else since March of this year, the NBA draft did not go off as planned and has been postponed until November 18th, 2020. This will be the league's first draft since 1975 not held in the month of June but hoop fans are undoubtedly ecstatic that they get a little taste of their dormant sport in a month where the NBA is normally in action.
NBA Draft presented by State Farm | Nov. 18 at 7pm/et on ESPN. https://t.co/bVQhKHYN49

— NBA Draft (@NBADraft) October 31, 2020
The next generation of NBA athletes will be on full display, remotely at least, but some of these surefire superstars will turn out to be bigtime busts. For every Kevin Durant, there is a Greg Oden waiting in the wings to get a general manager fired. That is the difference between a franchise on the rise and one destined for another season of misery.
And before we introduce some of the NBA's top prospects, every draftnik should be aware that bookies like BetOnline will offer lines on the draft that can be bet on before the draft begins. If you think you've got a keen insight into where these players will go then make a wager, crack open a cold one, and watch your picks unfold. Let's get to it!
The Fab Five
Anthony Edwards (SG, Georgia) – The Timberwolves own the top pick in the draft but they could very well deal this pick to a team who believes Anthony Edwards is worth the collateral they will have to render. Edwards is not viewed as a generational talent but he is considered to have the highest ceiling and the lowest risk of others at the top of the 2020 NBA Draft. However, the Wolves are in desperate need of a defensive cornerstone and Edwards does not fit that bill. That could propel Minnesota to field offers and trade down for someone like Auburn's Isaac Okoro.
James Wiseman (C, Memphis) – There is very little to go on for teams looking to take a flier on the 7'1" Wiseman, like Golden State with the No. 2 pick. He played only three games for Memphis before bowing out of the season in order to prepare for the draft. There is little doubt the 19-year-old Nashville native has an expansive skill set but his career highlights are rooted in his high school games against kids who might not even sniff a collegiate career, let alone one at the professional level. However, if he does get coached up and morphs from a traditional center and rim protector to a more contemporary stretch-five who can threaten from the outside then he could be the cream of this draft class crop.
LaMelo Ball (PG, USA) – Some pundits believe Ball's name could be the first one called on draft night but others are opining that he could tumble down the draft board. Let's hear from Rick Bonnell of the Charlotte Observer whose hometown team, the Hornets, have the No. 3 pick, "Here is what I'm hearing from the league at large: LaMelo Ball is not performing very well at job interviews. I've heard that from multiple sources. He is not improving his perception via job interview. There are people drafting later in the top ten who were not preparing for the possibility of Ball still being around. And I'm not saying that he will not be a top-three pick. I am saying that I know for a fact that there are teams later in the top ten who are doing more research on him because they no longer think it's a given, he will."
Onyeka Okongwu (PF/C, USC) – At 6'9", Okongwu will most likely be fitted at the power forward spot instead of the five but his defensive prowess will have teams like the Bulls, slated to pick at No. 4, longing to get a rebounder and shot-blocker like him on their roster. One thing we do know is that the First Team Pac-12 player does not lack confidence. Here is his response when asked how he compares to others in his draft class, "I feel like I'm higher than all of them," Okongwu said. "I just do all the little things well. I just play basketball. I know how to win. … I just want to be impactful and have an essential role in helping a team win."
Deni Avdija (SF/PF, Maccabi Tel-Aviv) – Avdija has the international experience many of the young one-and-done's lack in this draft. The 6'9" Israeli can do just about everything one could ask but his perimeter shooting needs work. That won't be an issue for a team like the Cavaliers, currently occupying the No. 5 spot, and he could be a nice fit in the Cleveland rotation. He has major playmaking ability and is the kind of unselfish player who makes those around him better.
---