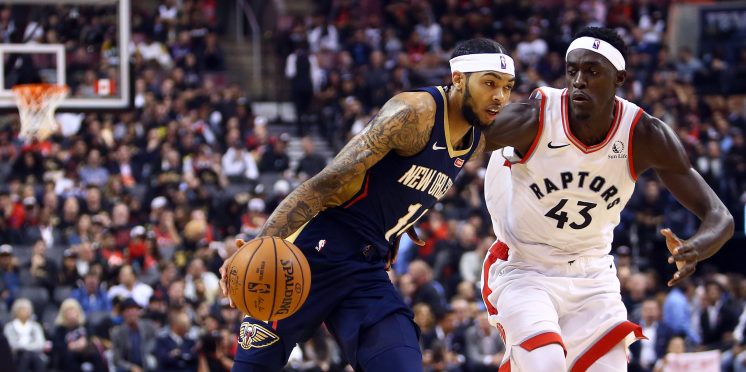 Bright Future for Pelicans Despite Slow Start
Basketball fans in New Orleans were treated to quite a surprise when they were selected to have the number one pick in the 2019 NBA draft; one of the most anticipated drafts in league history.
And, at the top of every mock draft across the continent, there was one special talent that was often compared to LeBron James: Zion Williamson out of Duke University.
At the draft, the Pelicans selected Zion, which had seemed like a no-brainer. Williamson participated in practices, as well as the Pelicans' preseason games.
However, Zion injured his knee in a pre-season game against the Chicago Bulls. It was aggravated later on and eventually was noticed by the team's training staff. Williamson was ruled out for at least the first six weeks of the season, leading to some uncertainty for Pelicans fans.
After making a trade to acquire Brandon Ingram, Josh Hart, and Lonzo Ball from the Lakers, many believed that the Pelicans were good enough to make a good playoff run. Some even believed that the young assets were skilled enough to make a championship run. Of course, Williamson has not stepped foot onto an NBA court for a regular-season game yet, but if he is going to save their season, it must happen quickly.
The Pelicans have had a sluggish start so far in the season, with a 2-7 record, tied for second-worst in their conference. Williamson demonstrated that he can perform at an NBA level during the preseason, but the Pelicans must scrap away some more wins in order to be in the playoff race when Williamson returns.
The good news for the Pelicans is that Brandon Ingram, acquired in the Anthony Davis trade last season, is making a case for a potential all-star appearance. He is averaging career highs in every stat, with 26 PPG, 7 RPG, and 4 APG. Ingram is proving one of the most efficient scorers in today's game as well. He has shot the ball at almost 54% from the field, and shooting three-pointers at a 47% clip. Ingram even had a recent 40 point performance in a loss against the Brooklyn Nets.
The players for the Pelicans are performing quite well, but the team is struggling to place themselves in the win column. It's still early in the season. Even though their record may not look intimidating, the Pelicans are having a great season. The Pelicans are hoping that they can string together some more wins before Zion's return.
---