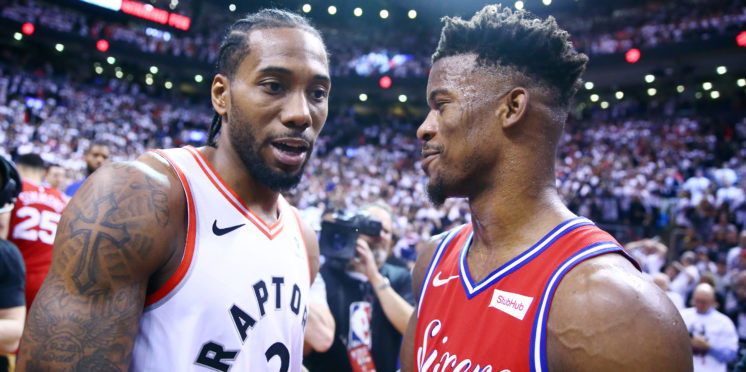 What can Jimmy Butler bring to Miami Heat?
In one of the more surprising free agency moves this summer, Jimmy Butler left the contending Philadelphia 76ers to join a Miami Heat team that has been stuck in the middle since the departure of LeBron James.
Butler left the Minnesota Timberwolves in dramatic fashion, forcing a trade after exclaiming his team-mates cared more about things other than winning. To see him come full circle after those comments confused many, but this has led to many possibly underrating what the Miami Heat can do in the present.
They're far off being a true contender, but with Butler's intense personality and style of play in town, they can form an identity they had already flirted with before his arrival. Fans will be hoping that the move boosts their play-off odds with stoixima24.
The Heat have been top seven in defensive efficiency for the last three seasons, but Butler's arrival combined with other pieces on the roster such as Bam Adebayo, Justise Winslow and James Johnson make this team a scary defensive outfit.
Offensively, this team will rely on Butler's ability in the posts as an offensive initiator. A Jimmy Butler led offense without the correct floor spacing might not bring much on that end. But the presence of shooters such as Goran Dragic and Kelly Olynyk means that Butler should have the space to operate in the areas he likes.
Butler didn't make the move his past comments would have made you expect him to, but he has the chance to form a new identity and be the face of this identity in Miami. This is something he never achieved in Chicago or Minnesota.
---