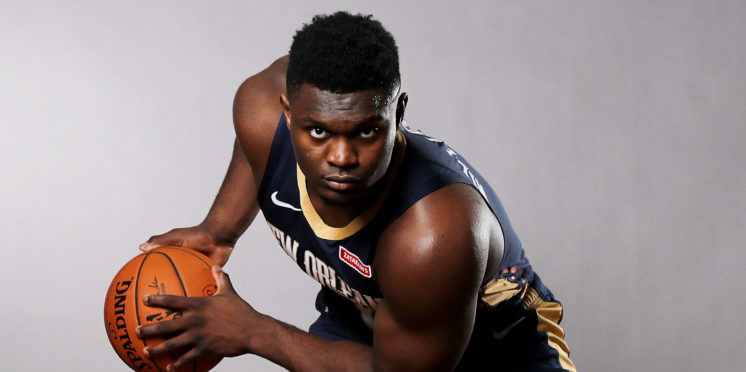 Can Zion Williamson win Rookie of the Year?
The most heralded NBA Prospect since Anthony Davis in the 2012 draft class, Zion Williamson is unsurprisingly the runaway favourite for the Rookie of the Year award.
Zion projects to be a power forward with elite defensive ability and an offensive game that should be top tier despite the likely lack of a three-point shot. He lands in a nice spot with the New Orleans Pelicans. Many fans are backing him to succeed, much like those who use the Best Baseball Betting Sites often back their star MLB players when they come into the league.
The team is good enough to make sure he doesn't get wasted on a bottoming outfit. But there is an open spot for him to take over as the leader of this team which helps his rookie of the year case.
He will have competition from others who project to have high usage. Ja Morant of the Memphis Grizzlies was quite literally handed the reigns to Memphis as Mike Conley was traded to the Utah Jazz.
Jarrett Culver joins a Minnesota Timberwolves team bereft of efficient ball handlers, and Darius Garland joins a Cleveland Cavaliers team in desperate need of a franchise cornerstone.
RJ Barrett of the Knicks is likely ruled out due to the existence of other ball-dominant players such as Marcus Morris, Kevin Knox and Dennis Smith on the roster.
The difference though is that Zion was a far superior prospect to all of these. Morant, Culver and Garland all have clear weaknesses. Zion's only real weakness is the perimeter shot, but this doesn't really matter due to the fact he just slaughters teams by driving into the paint and winning with size, athleticism and pure power.
Don't overthink things, Zion Williamson is the best rookie of the year candidate.
---