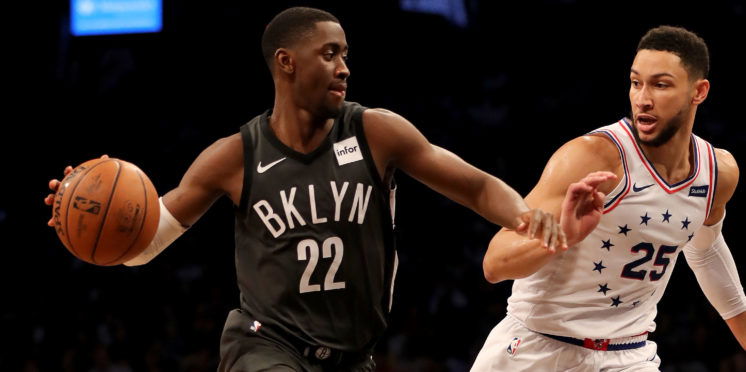 The Brooklyn Nets: A Brand New NBA Championship Contender
It has been one of the craziest off-seasons in NBA history. A whopping 60% of NBA players were free agents this summer, and the NBA is definitely not close to what it was last season. Some of the top free agents were Kawhi Leonard, Klay Thompson, Kemba Walker, Demarcus Cousins, Kevin Durant, Kyrie Irving, and many more. Next season, the top free agents will consist of Anthony Davis, Draymond Green, Mike Conley, and Demar Derozan. The rest are solid starters at the best, but certainly not star players, like the four listed above. This just shows how special the past offseason has been, and it'll be a while until the league shifts again this drastically.
One of the teams that made a huge splash during the offseason were the Brooklyn Nets. Last season, the Nets made their first playoff series in four years, and lost in the first round against the Philadelphia 76ers in five games. Their starting lineup last year for the most part, consisted of Jarrett Allen, Jared Dudley, Joe Harris, Caris LeVert, and D'Angelo Russell. Now, their starting lineup will likely include Kyrie Irving, Caris LeVert, Joe Harris (To be replaced with Kevin Durant following injury), Taurean Prince, and DeAndre Jordan. Every one of those players besides Joe Harris and Caris LeVert are new players that were signed this offseason. Later, Kevin Durant will replace Joe Harris, making every starter but one, a new acquisition.
The Nets will also have a lot of depth to work with during the season, which is key to having a successful playoff run. Having guys like Jarrett Allen and Spencer Dinwiddie off the bench really helps the team; giving coach Kenny Atkinson more options for the rotation. If he chooses to have an extended rotation, Nicolas Claxton, Dzanan Musa, and David Nwaba can provide some valuable minutes off the bench as well.
With 45% of the Nets roster being new additions, Brooklyn has really re-established its culture, and has a brand new look. It'll also be exciting to see one of the best in the game, Kevin Durant, make his return from an Achilles injury in 2020. Just know that this team is looking good. The Nets have given good contracts to their players, and had one of the best off-seasons in NBA history. Brooklyn is expected to be a very good team this coming season, and certainly a contender in the 2020-2021 season.
---