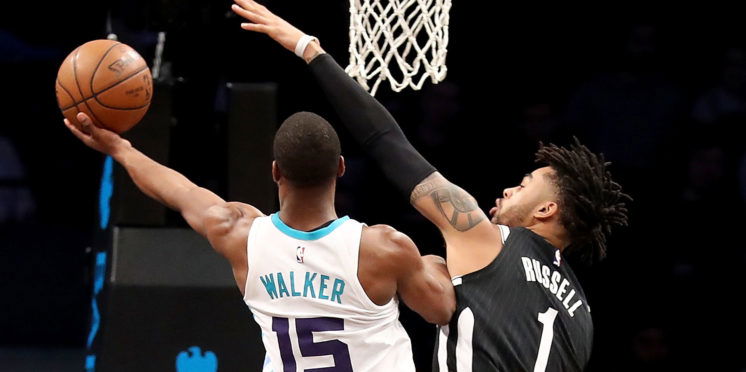 A round trip to Championship contention
Leading up to this year's February 7th NBA trade deadline, the Philadelphia 76ers acquired Boban Marjanovic, Mike Scott and, the headliner of the trade, Tobias Harris from the Clippers for the Sixers' protected 2020 first rounder, Miami's 2021 unprotected first rounder, and two Detroit second rounders along with young sharpshooter Landry Shamet and two
depth stretch fours in Mike Muscala and Wilson Chandler.
Fast forward to late June and that headliner, Tobias Harris, is in position to possibly re-sign with his former team in LA. If you haven't been following to this point the Clippers, a middling franchise, flipped their star player for what was essentially three first round assets if you count Shamet. Now they are in position to bring back that star after bargaining for a haul reflecting what the NBA deemed him worth which would double his value.
This begs the question why we haven't seen this become a commonly used strategy in NBA front offices. A middling team, struggling in mediocrity with a star player on the final year of his contract that has a good relationship with the franchise could flip that player for assets. They tell this player something along the lines of, "We really like you as a player but we don't see this team making a run this postseason and we'd like to send you to a contender for assets.
We have every intention of re-signing you in this free agency." I know it sounds risky but if you look at those requirements it makes a lot of sense. Even if the player doesn't like the idea he doesn't even need to be traded. This doesn't change the fact that building a contender without multiple max contract spots or lottery assets can be very difficult in today's NBA. This could be the quickest way to jumpstart one of those franchises that consistently find themselves just fighting for a playoff spot every year.
In this 2019 free agency we are looking at possibly the deepest and most talented free agent class in NBA history. Besides Tobias Harris you can look at a few other teams in similar situations who may even end up losing those stars in free agency due to their inability to offer them money AND a fighting chance for a ring. Two teams I can think of are the Charlotte Hornets and the Brooklyn Nets with their All-Star Point Guards Kemba Walker and D'Angelo Russel respectively.
The Nets made the playoffs and were knocked out in five games in the first round by the Sixers while the Hornets missed entirely. Now it is looking like
Kemba will be on his way to the Celtics and Dlo's return to the Nets looks to
be in question. From all reports, these players both had good relationships
with their teams. How can you say that they would not give any consideration to resigning with their old team after the team was finally given an opportunity to gather some assets making their franchise a competitor and a more desirable free agent destination?
I know this may sound risky. What if they don't resign? This is why guys and their mediocre teams like Anthony Davis and the Pelicans, Jimmy Butler and the T-Wolves, and Kawhi and the Spurs do not fall in this category. Of course, they would not want to return to a team and city that they forced their way out of. Guys like the ones mentioned previously who have a mutual respect with the franchise are the prime examples for this theory. Worst case scenario, there is still value gained for these players instead of risking their leaving in free agency anyway, and the team can finally rebuild through the lottery.
This "Round-Trip ticket" could completely change the landscape of the NBA. Not only would middling teams have this opportunity to kickstart their rebuilds, but teams looking for one-year rentals would have a lot more to think about when looking into these risky trades.
---