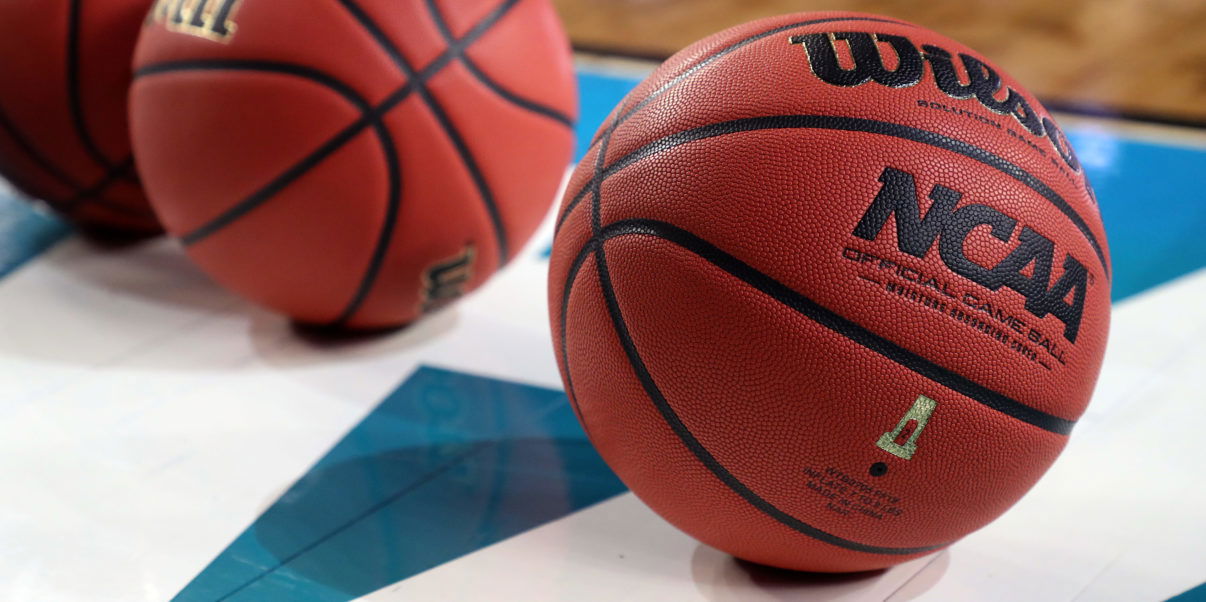 Crossroads Basketball: The Underdog Story
There are so many words that can be used to describe the 2017-2018 Crossroads Boys Basketball State Championship run. To me what I like to call it is a miracle or a true story of the underdog. You might ask how can you call a team with Shareef O'Neal the underdog? Well this team despite having that talent was never considered a contender to compete for a CIF championship let alone State. I was lucky to be involved with the team all year since I sent the coaches film so they took me on their out of state tournaments as well. This team was special and I was truly happy to see the progress all the way to the state championship. The beginning of the season started off in a scare as Shareef O'Neal suffered a concussion towards the end of their first game. Immediately the team was in shock and they didn't know what was next for them this season. Many thought Shareef would sit and not play for the rest of the year to prevent any other possible injuries. But the goals for the team were simple they had to keep pushing forward. Many considered the team leaders or main contributors to be Shareef and fellow senior DJ Houston. To the surprise of many another player took responsibility and leadership into his own hands. This player was Yuuki Okubo who was a 5 foot 5 sophomore point guard at the time. One main reason why players like Yuuki had such maturity in their game was because of their coaching. Coach Anthony Davis did a tremendous job coaching the team to a state championship in his first year as a head coach. This is something you don't see every year so it really speaks to the strong coaching ability of Coach Davis. There were so many things that helped formulate this championship roster and their season can be used as a lesson for future teams.
The first part of this championship team that I want to talk about is the coaching. A team can have good players but they need a not a good coach but a great coach to bring them together. Coach Anthony Davis is the perfect example of a good coach. He was able to form this squad, which truly lacked significant depth, into one of the toughest teams from Southern California. The thing to me that stuck out the most about Coach Davis was his composure in what many would find an extremely stressful job. He saw what happened the year before after Crossroads brought in Coach Chad Beeten from Las Vegas only to fire him at the end of the season. He also had to deal with the pressure and hype of coaching the son of an NBA legend. In an interview with the Los Angeles Sentinel Coach Davis spoke about the struggles of coaching high profile players like Shareef. "Honestly, I haven't felt comfortable," Davis admitted. "It's hard to get comfortable, your first year as head coach you have a player like Shareef O'Neal where he packs the stands every night and I just have to prove myself night in and night out to critics or whoever." (Jones). Every night the gym was packed weather we were playing at Crossroads or in Las Vegas for one game. This really speaks to the impact Shareef has on people nationwide. I never would have thought three years ago that random kids from Arizona or Nevada would know of Crossroads but Shareef truly changed that. Coach Davis was able to keep such strong composure all year even after the CIF championship defeat he still was motivated to do more. Coach never listened to the critics or annoyed parents he instead played whoever was ready to play and whatever lineups could hurt each and every team that they faced. The way he utilized Yuuki was the secret weapon to defeat and it follows a strategy that you see from every great coach in the NBA. All teams need a difference maker other than just a good scorer or playmaker and this includes dynasties. The Golden State Warriors would not be the dynasty they are today without Andre Iguodala who was the true glue guy that helped them win their first championship in this current dynasty. Players wanted to come to Golden State after they saw the impact of Iguodala and this is precisely what is happening at Crossroads with Yuuki.
Next year Crossroads will have possibly their greatest player of all time. This is saying a lot considering Baron Davis is our most well known NBA alumni. But next year we will have the son of the LeBron James, Bronny, making his high school debut. Why did Bronny choose Crossroads though over schools like Sierra Canyon? Well the answer might surprise you it is because of Yuuki. Bronny saw how well Yuuki was able to get the whole team involved each and every game last season. He knew Yuuki would be the perfect mentor for him in his first year in high school. Many thought that Bronny would have been able to play varsity even though he was an 8th grader but California has some different rules. According to USA Today, "unlike some states, the California Interscholastic Federation (CIF) does not allow middle school student athletes to compete for varsity high school teams." (Smith). Going back to the connection with Yuuki I am really excited for leadership that Yuuki is going to give Bronny. I was able to get an interview with Yuuki and he spoke a little about his experiences playing as a freshman with two high profile players. During Yuuki's freshman year Crossroads not only had Shareef but they also had four star recruit Ira Lee who is currently a junior playing at the University of Arizona. I asked Yuuki what Ira and Shareef taught him and gave him in terms of leadership and maturity with the team. "Ira and Shareef were good role models for me when I was a freshman," Yuuki said. "They taught me what it was like to be a leader." He gave a lot of credit to not only Ira and Shareef but also to DJ Houston who currently plays at Western Michigan. DJ Houston is someone who should be an inspiration to not only Yuuki but to every player starting to play. The progression he showed throughout all 4 years to earn a scholarship offer in his last season was truly incredible to watch. He really helped bring Yuuki into his game and this is something I can see Yuuki passing down to Bronny or whoever else is ready to takeover.
When talking to Yuuki about the championship run I could tell it really was a special time that he had always dreamed about experiencing. Of course for him and many others the highlight of the season was that final game when they took home the state championship. "The moment we won when the final buzzer sounded, that was one of the best moments of my life," Yuuki said, "Because that is really what you have been working for." He said he had trouble putting together that feeling because it was so special. I remember a lot from that game but I specifically remember Yuuki and the amount of joy he had in his eyes. You could just tell that win meant everything to him. It took a lot for the team to even go far in the CIF playoffs. The team dealt with a true moment of adversity early in the year and this was when Shareef O'Neal suffered a concussion. Immediately Yuuki knew he had to step up and play for Shareef. "With Reef being out that was of course a huge loss for us but we knew we just couldn't stop," Yuuki said about Shareef's injury, "We knew we had to keep pushing and keep playing for him so we as a team motivated ourselves that we had to do more to to make up for him." Yuuki took on the mindset of a leader right when Shareef was gone because nobody really knew if that was his last game or not. Shareef had a lot to lose if he continued playing and somehow suffered a even worse injury. So Yuuki took on the mindset that it was his last game and they just had to keep playing.
The last thing I want to discuss is what makes Yuuki such a special player to Crossroads and to the sport. Players who defy the "height barrier" like Yuuki are always some of the most interesting to watch. Yuuki's "internet fame" started when a YouTube company called InTheLab released a 10 minute highlight video showing Yuuki's scoring, passing, playmaking, defense, and total impact in the game. This video became super viral and it now has millions of views. I credit a lot of my success and a videographer right now to Yuuki because my first video about him was my first viral video of many to hit over a million views on YouTube. But going back to the player it is the way he is able to make the little impacts on a game that can take you so much further. He always makes the right pass and always knows how to read the defense. Both of those things together makes Yuuki a scary 5 foot 5 player to play against. I asked Yuuki what he thought was his biggest contribution to the team other than being a small guard with experience. "I brought energy, hustle, and just not fearing anyone," Yuuki said, "That season I wasn't really the main scoring option so I had to think of other ways to contribute other than just scoring the ball." Even Yuuki acknowledges himself and takes pride being the true example of a hustle player. It is very mature to see a young player like him take a step back and realize that you aren't the best player so you need to find other ways to get involved. That is why we saw tremendous effort from Yuuki every game because he always was finding a way to make an impact on the game. Being a "glue guy" and a true team player is what makes Yuuki Okubo such a special and valuable player for a championship team.
The 2017 to 2018 state championship run is something I will remember forever. From the contributions of Yuuki to watching the son of Shaquille O'Neal this team was forever the underdog style team anyone would want to root for. Coach Anthony Davis was the perfect hire and he resembled the composure every coach should follow. Coach Davis brought together what everyone thought was a broken team from the year before and made them into champions. He utilized special players like Yuuki and DJ Houston to perfection and eventually it paid off for him with a championship. If there was a blueprint for how to assemble and follow a championship team I would pick that Crossroads team to follow. Taking home the trophy in Sacramento was a big changing point for Crossroads basketball as it goes into an exciting future. Hopefully Yuuki will be able to give Bronny the same type of welcoming he received only 4 years ago.
---