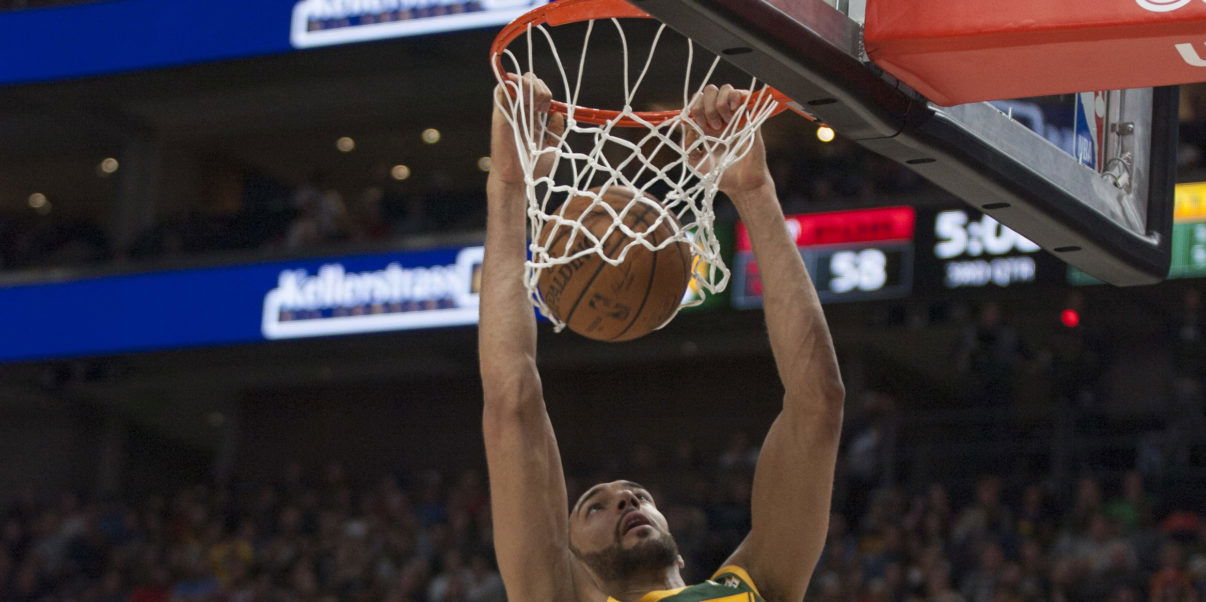 Utah Jazz Star Rudy Gobert Feels Snubbed from 2019 NBA All Star Team
The NBA all-star game is an annual exhibition held by the NBA, and is usually hosted in a different city every year. It's a chance for NBA fans to see the game's best players face off in a fun to watch, high scoring affair, filled with highlight reel plays and fast-paced basketball in general. It's always an honour for a player to be named an all star, and while all of these players have extreme talent, there are a total of only 24 roster spots: 12 spots on each team.
The captain of the west, LeBron James, and captain of the east, Giannis Antetokounmpo had the opportunity Thursday to pick the reserves for their respective teams. However, one big name that didn't get called during all star selections was 26 year old Rudy Gobert of the Utah Jazz.
The Jazz are in a playoff spot in the western conference, and due to no small part from Rudy Gobert. Point guard Donovan Mitchell, who was in the rookie of the year conversations last season, has taken a significant step down from last year when it comes to his impact on the floor. That is why Rudy Gobert stepped in and did all the dirty work for the Jazz: He was tired of losing, and wanted his team to stay relative in the playoff picture.
Due to Gobert's will to win, the jazz are now the seventh seed in a tough western conference, and the team is on a hot streak, winning 11 of their last 14 games. Because of this recent boost in Gobert's play he has deemed himself 'Disappointed', and rightfully so: With the way his play has been recently, Gobert without a doubt deserves to be an all-star, but once again, there are so many great players in the NBA and not very many roster spots available for the all star game.
Some of the 2019 all stars that Gobert could've been snubbed by includes: Khris Middleton, Nikola Vucevic, and Kyle Lowry. Gobert's recent play has been a lot better than those three players, however, Utah Jazz fans must now continue to wait until next year to find out if their star centre will make the all star team.
Through 52 games this season, Gobert is averaging 15.0 PPG, 12.8 RPG (6th in the league), 2.2 APG, and 2.2 BPG (4th in the league).
---