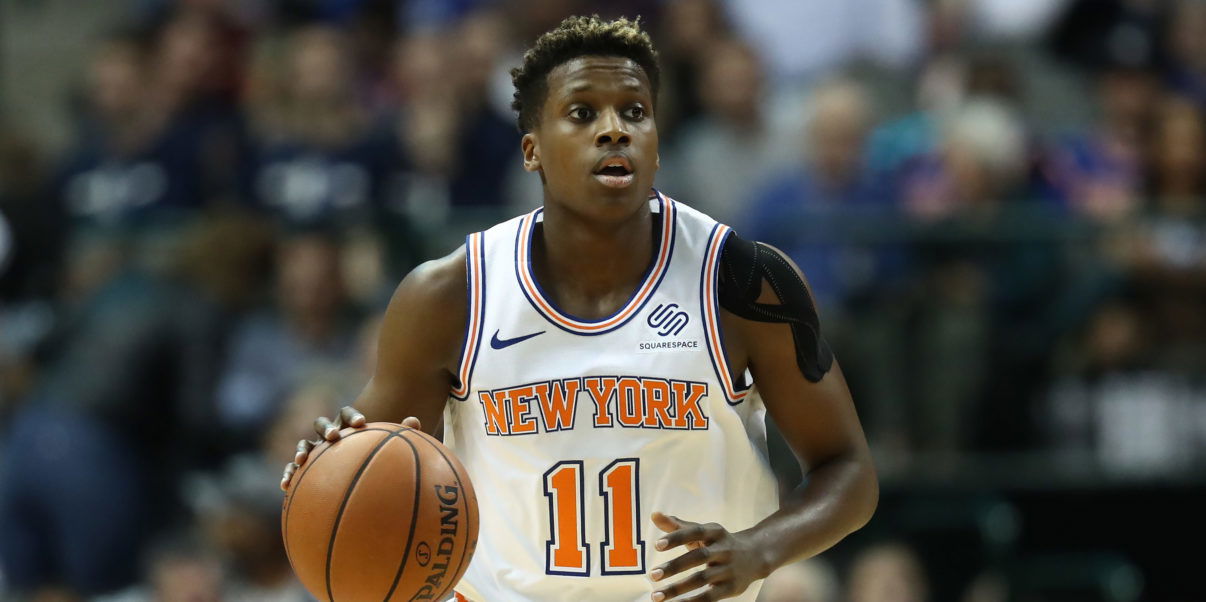 Orlando Magic Reportedly Interested on Trading for Frank Ntilikina
A lot has gone wrong for the New York Knicks over the past decade. In fact, the Knicks have missed the playoffs in 11 of their last 13 seasons. Apart from drafting Kristaps Porzingis, NBA fans argue that the Knicks are a terrible team when it comes to picking the right players.
However, one player that has been overlooked in that category by many people is point guard, Frank Ntilikina. Ntilikina was drafted by the Knicks in 2017 as the eighth overall pick. Last season, Ntilikina made it to the starting lineup for New York midway through the season as the second youngest player in the league. That's when Ntilikina started to gain some recognition as a future star. Ntilikina averaged 5.9 PPG, 1.9 RPG, and 2.7 APG while playing just over 21 minutes a night with his squad.
Fast forward to this season, Ntilikina was expected to improve a bunch, but is averaging similar stats to last year as of now. Of course, it is early in the season, but Ntilikina has gone three straight games without scoring a point, and is constantly being criticised for not being aggressive enough. This criticism is not decreasing Ntilikina's confidence, though, as he received praise from two-time MVP Stephen Curry for being a reliable and fundamentally sound player.
Although Ntilikina is a fun player to watch, and a large part of the Knicks future, the Knicks are looking to see what they can get in return for the rising star. The Magic are reportedly looking to claim Ntilikina via trade, and Orlando seems like a great landing spot for someone like him. At 6' 5", Ntilikina would add to the height advantage that the Magic possess at nearly every position. He would also take the pressure off of Nikola Vucevic, Aaron Gordon, and Evan Fournier, who are key pieces for the Magic so far.
Ntilikina would likely replace D.J Augustin for the starting point guard position. Augustin is 31 years old, and has a similar body type and shooting-heavy playing style that is similar to that of Ntilikina. It would be very key for the Magic to stay away from trading their core players: Nikola Vucevic, Aaron Gordon, Evan Fournier and Mo Bamba. Terrence Ross and Augustin alike are having decent seasons, and can potentially be involved in the deal. Due to their lack of success over the past few years, the Magic have many picks that they could trade away in addition to the player(s) that they would trade.
This deal is still under discussion, but there have been multiple rumours surrounding Ntilikina going to Orlando.
---