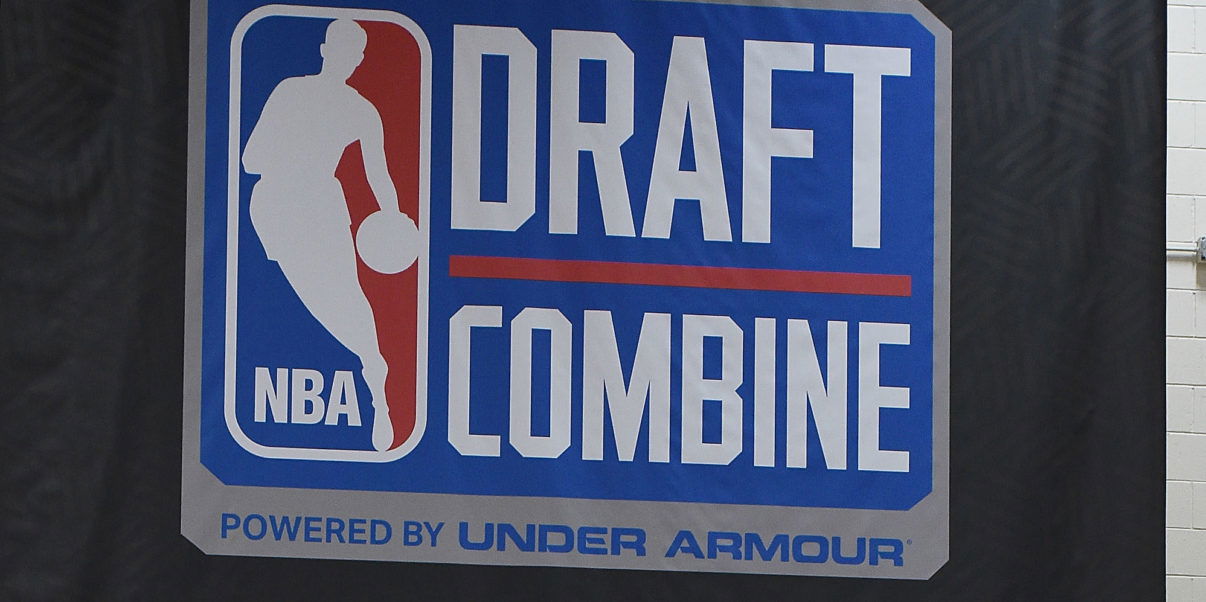 Seven prospects to watch at the NBA Draft combine
Yahoo! Sports released a full list of this year's NBA Draft combine attendees and, as always, there's plenty to discuss. The combine is a multi-day event featuring various drills, anthropometric and athletic tests, and 5-on-5 games. It will take place in Chicago from May 16 to May 20.
This year's combine is headlined by the likes of Trae Young (Oklahoma), Marvin Bagley III (Duke), Jaren Jackson Jr. (Michigan State), and Michael Porter Jr. (Mizzou) who are likely to be top 10 selections. Luka Doncic (Real Madrid) and Deandre Ayton (Arizona), the two best prospects in this year's Draft, will not attend the combine. Other players can choose to join Doncic and Ayton prior to May 16.
The combine is a great chance for players to boost their draft stock, be that through showing their athleticism or impressing scouts in drills or the 5-on-5 games. This year's combine is particularly interesting, as it features many players who basically sat out the entire season due to several extenuating circumstances.
With that being said, here is a tentative list of seven players to watch in this year's combine.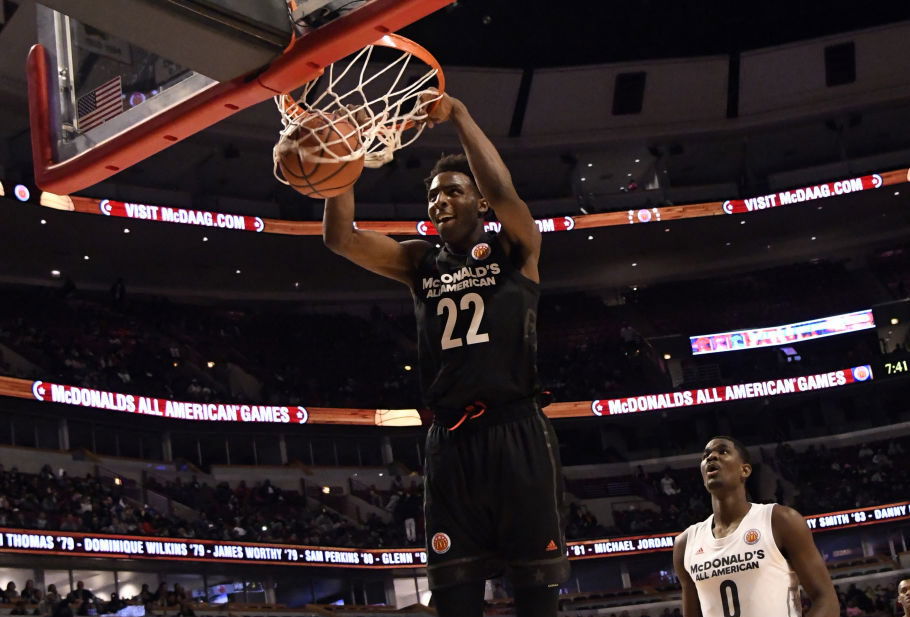 Mitchell Robinson (Unattached)
Robinson had a whirlwind of a season. He first enrolled at Western Kentucky, left, briefly returned, and then left again to sit out the year and focus on training for the Draft. He hasn't played a minute of organized basketball since graduating from high school, but has the potential to be drafted anywhere from the lottery to the second round.
Robinson is a long and hyperathletic center, previously measuring in at 7'1" with a 9'3" standing reach. He didn't play in a competitive high school circuit and there are concerns about his feel for the game.
At the next level, Robinson projects as a rim runner and a rim protector. He has also shown flashes of being able to shoot the ball.
As of today, he will be attending the combine where he's sure to put up great athletic and anthropometric numbers. Seeing him in action would give us a better sense of where his skill-set currently is, but that is 50-50 at this point.
If he dominates his competition, his stock will soar, but if he puts up a lackluster performance, it will plummet. Part of his intrigue is the fact that he's an unknown commodity, which makes me think that he won't participate in the games.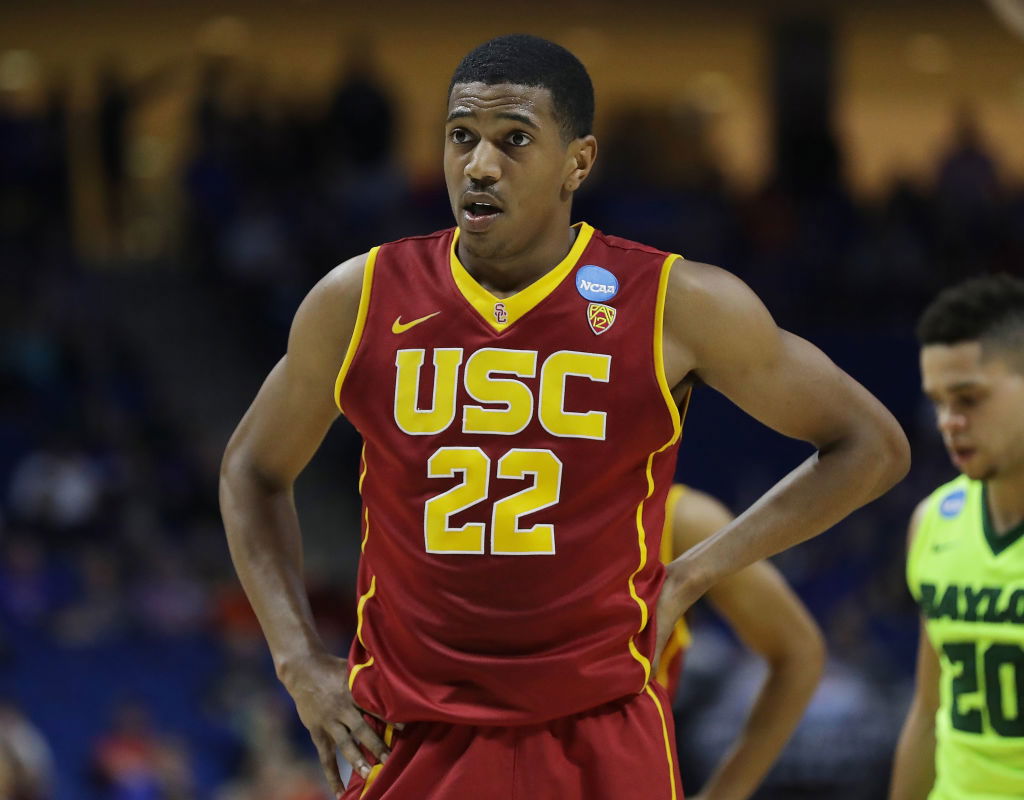 De'Anthony Melton (USC)
Melton was forced to sit out his sophomore season at USC due to concerns over the FBI probe on NCAA basketball, even though he was never officially implicated. The 19-year-old combo guard had a promising freshman year, but was unable to build on it.
Melton can play on and off the ball, he's at his best with the ball in his hands at this stage of his development. He is dynamic in transition and poised in the half-court, even if he isn't the most creative passer. Melton keeps the ball moving and gets his teammates involved.
On the defensive end, the California-born guard is long and has the potential to guard multiple positions. He picks up lots of deflections and averaged one block and almost two steals per game in his freshman year.
The key for Melton will be diversifying his offense and improving his shot. He shot a lowly 28.4% from three on 2.1 attempts per game last season, which isn't good enough for a modern NBA guard. However, he has reportedly been working on his form and will hopefully participate in the shooting drills to display his progress.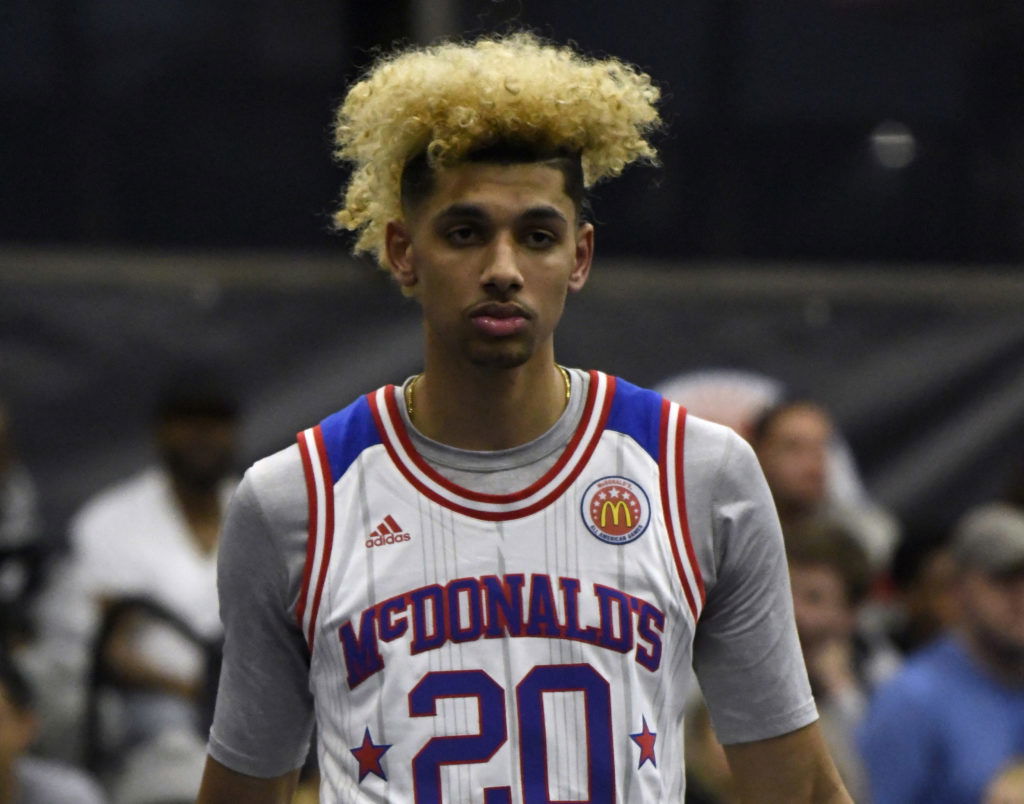 Brian Bowen II (Louisville/South Carolina)
Bowen's future is a large question mark, as he's mostly in the Draft because of his unclear NCAA future. He started the season suspended at Louisville due to the FBI investigation on college basketball, got his release, transferred to South Carolina, and is now waiting on a ruling to be made on his eligibility.
Bowen is a former McDonald's All-American and was never seen as a certain high pick for this Draft, even in high school. He's got good size and can shoot the ball, but is very skinny and not that long. Bowen is by no means guaranteed to be drafted.
Because of this, he's in the unenviable situation where he basically has to play in the combine. Bowen's draft stock will depend on his showings much more so than Mitchell Robinson, as he's yet to show any surefire signs that he is an NBA talent.
Austin Wiley (Auburn)
Forgive me if you've heard this before, but Wiley didn't play in the 2017/2018 season due to the FBI investigation. In his freshman season at Auburn, he put up averages of 8.8 points and 1.3 blocks per game, although he didn't enroll until December.
Wiley is big, long, and has an NBA-ready body. He's also got good pedigree, having played a role in a couple of USA Basketball youth teams.
However, Wiley appears to be more of an anachronistic big man. He isn't particularly mobile, can't stretch the floor, having shot no three pointers in his freshman year, and shot below 50 percent from the free throw line which doesn't bode well for his future.
Wiley is set to regain his NCAA eligibility next season and would likely have a better shot of getting drafted in next year's weak class. However, things could change if he wows scouts at the combine.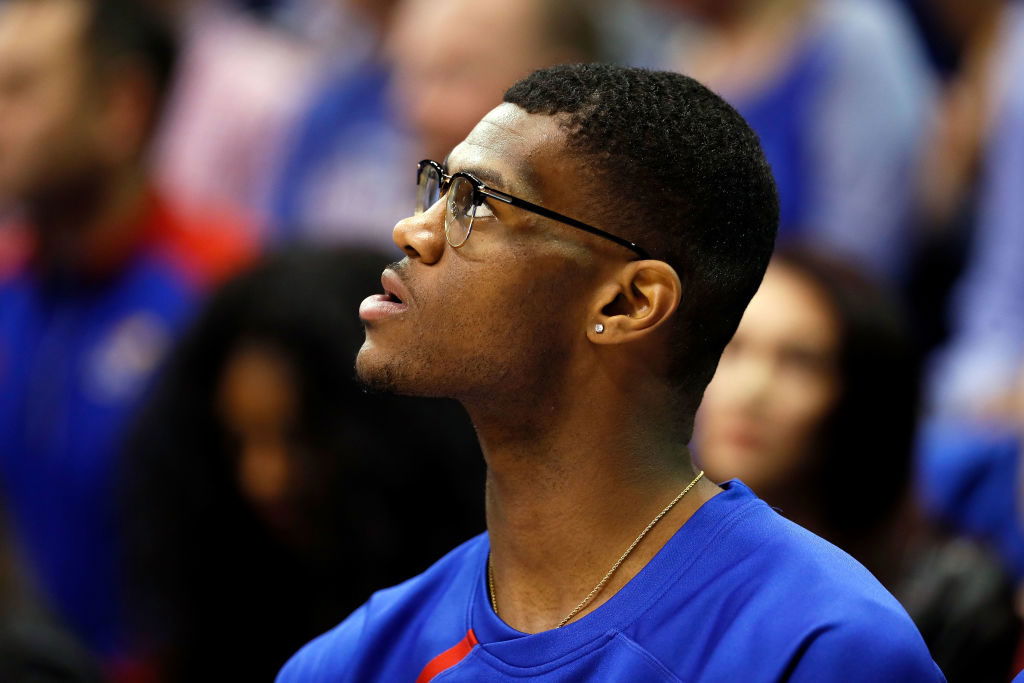 Billy Preston (Kansas/Igokea)
Preston came in as a five-star recruit for Kansas, but failed to play a single minute for the Jayhawks after an NCAA investigation was opened into a car he owned. After the investigation dragged on, Preston left Kansas and went pro with Bosnian club Igokea in the Adriatic League. He only played three Adriatic League games, averaging seven points and one assist, before returning to the U.S. with a shoulder injury.
The Athletic's Sam Vecenie noted that there are questions over Preston's shooting and feel for the game, which he didn't get the chance to answer this year. The combine will give him a chance to answer those concerns and show why he was once rated so highly.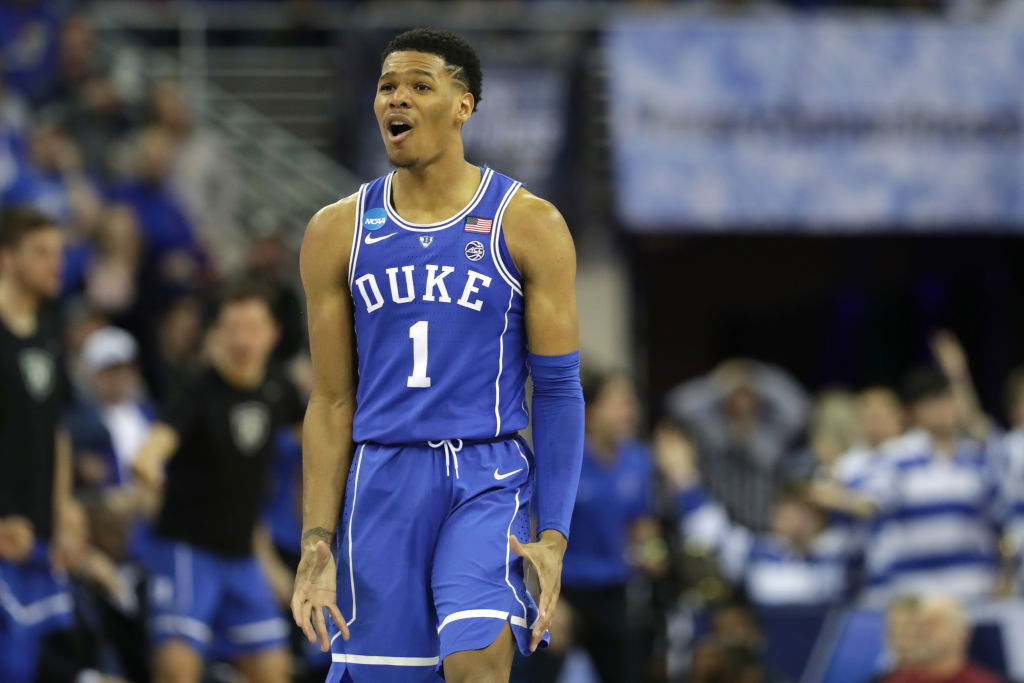 Trevon Duval (Duke)
ESPN draft analyst Jonathan Givony tweeted on Friday that "being identified as an elite prospect early on in high school pays dividends for years to come." Duval is an example of this, at least up to this point in his young career.
The Duke point guard is a physical marvel. He's long (6'9" wingspan), well-built, and athletic. Additionally, he has good defensive potential and is careful with the ball, posting a 2.03 assist-to-turnover ratio.
However, he doesn't get to the free throw line enough and can't shoot at all. He shot below 60 percent from the stripe and 29 percent from three. That is abysmal and severely impacts the rest of his game, as defenders can sag off of him, clog the driving lanes, and make it harder for Duval to find his teammates.
The former five-star recruit has to live up to his billing at the combine and show that he deserved an invitation over others, such as St. John's guard Shamorie Ponds. He's bound to get drafted because of his body, reputation, and connection to Duke, but needs to begin fulfilling his potential.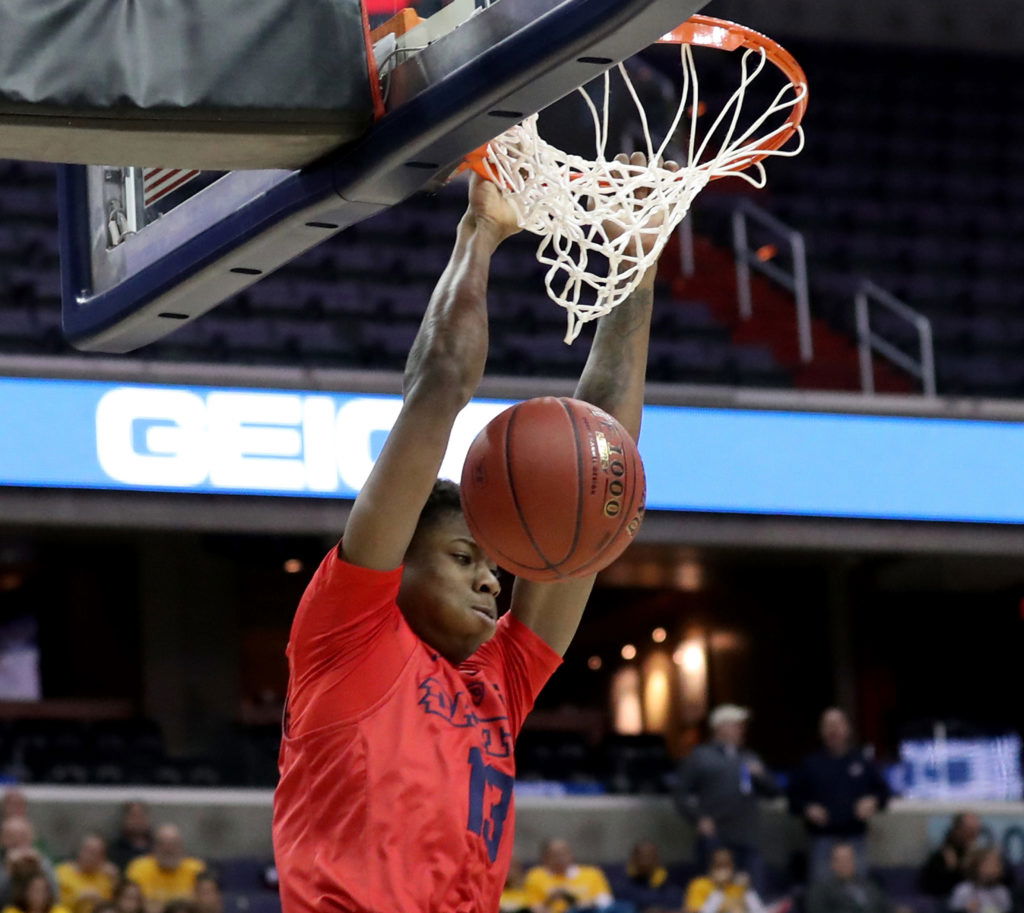 Kostas Antetokounmpo (Dayton)
Kostas is the third of four Antetokounmpo brothers and the mere fact that he's related to Giannis will open up some NBA doors for him. However, that's not to say that he isn't a promising talent in his own right.
Kostas is a hair below 6'10", but is very long, gets off the floor quickly, alters everything at the rim. He's coordinated and makes up a lot of ground, jetting up and down the floor when he's motivated. Theoretically, he should be able to check smaller forwards and guards defensively.
The problem with Kostas is that he's still very green. There are times where he's lost on both ends of the floor, which is why his decision to leave Dayton might be premature.
He's a threat in transition, but can't do much in a half-court setting. 72.1% of his shots were assisted at the rim, as his skill-set is strictly limited to lobs and dunks right now. The Greek big man showed flashes of perimeter shooting, but shot just above 51 percent from the line.
Despite his rawness, Kostas can be an interesting pick for someone in the second round. At the combine, he has to prove that he can be consistently engaged on both ends of the floor and pick up easy points around the rim. Anything other than that would be a bonus.
---