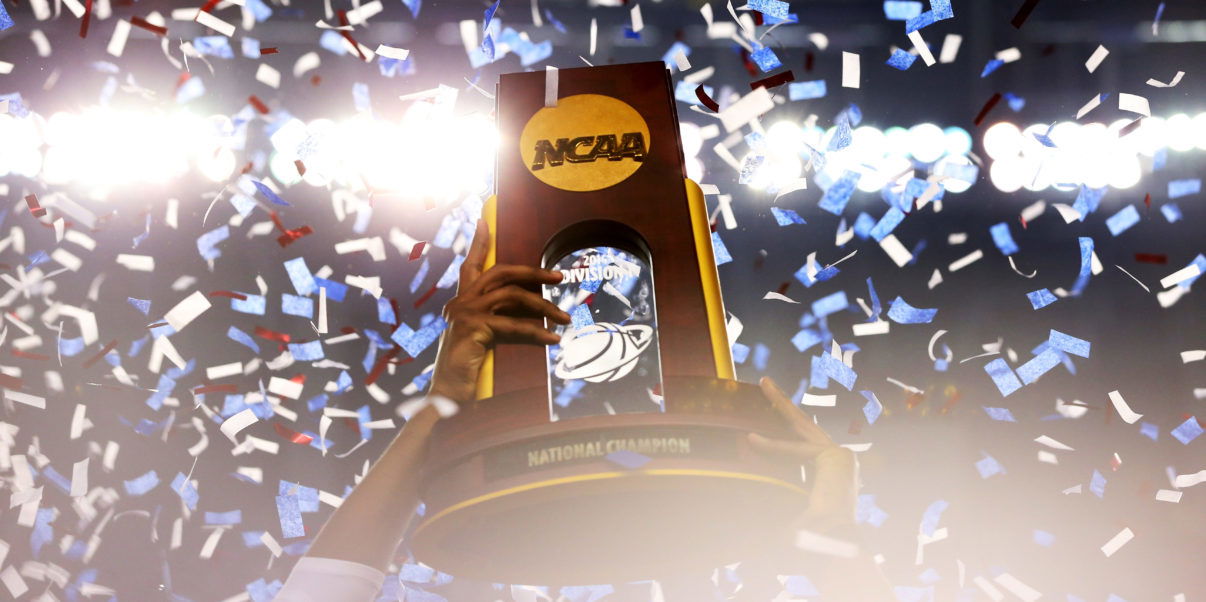 Ranking The Remaining Teams In The NCAA Tournament
After an opening weekend that started a little flat but really improved as it went on, we are down to 16 teams in the NCAA Tournament. Only 16 teams are still in National Championship contention, and all of them will play in the next two days in hopes to move on to the elite eight.
There are blue bloods still in this group vying to cut down the nets. Kansas, North Carolina, UCLA and Kentucky highlight this group of favorites. But a few upstarts have joined the party as well, most notably the South Carolina Gamecocks, who will be making their first ever appearance in the sweet 16 on Friday night at Madison Square Garden.
With the tournament starting up again Thursday night in Kansas City and San Jose, it's time to rank the 16 teams still left in play for the title.
Disagree with my controversial rankings? Comment below or tweet us @ReadBasketball.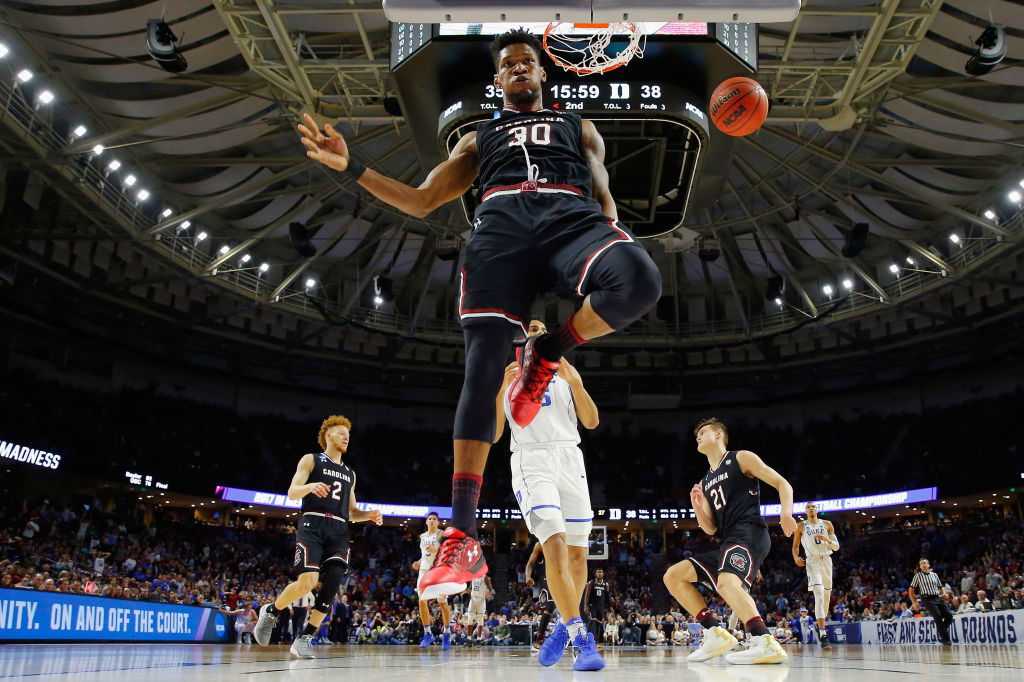 16. Xavier; 15. South Carolina
16. Xavier
The Musketeers have a tournament pedigree, but the are the weakest team in the field. The only double-digit seed remaining had two wins over higher seeded teams in Orlando last weekend. But the competition will increase quickly from overrated Maryland and Florida State to Arizona. The road might be ending for Xavier.
15. South Carolina 
With all due respect to the Gamecocks and what they accomplished in the first two games, but an inconsistent offense could plague them. They are capable of putting 65 points up in one half like they did against Duke last Sunday, but they are also capable of shooting just over 20% from the field in the first half. This lack of continuity could be their downfall.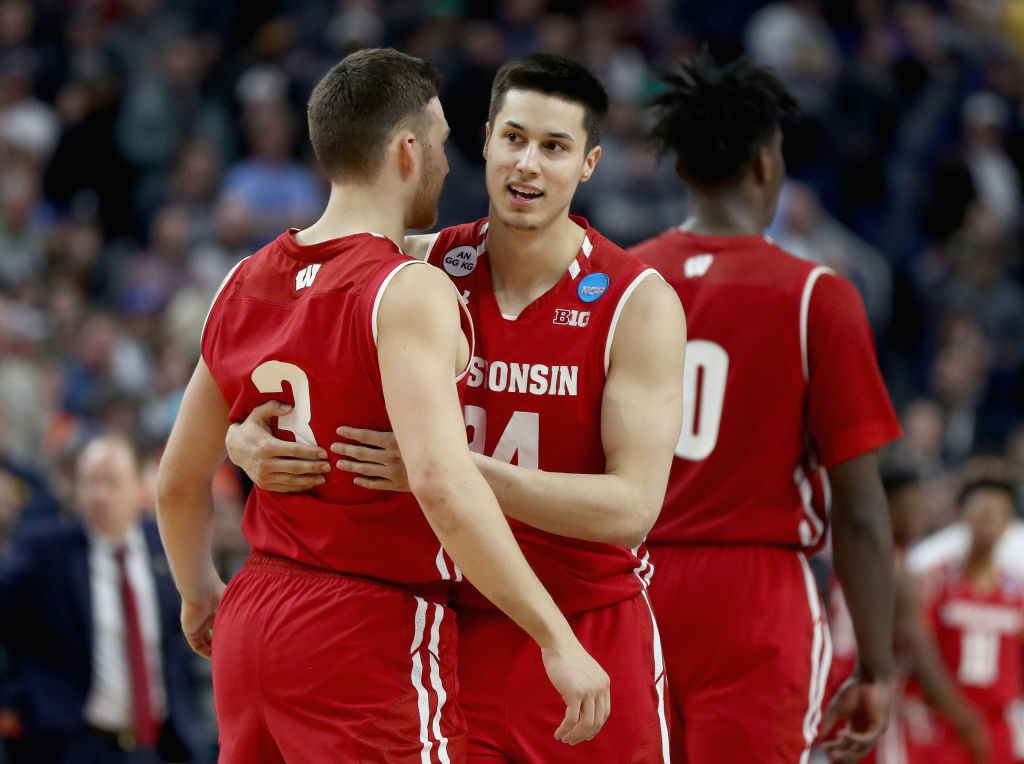 14. Wisconsin; 13. Baylor
14. Wisconsin 
This might be a controversial take because Wisconsin beat #1 overall seed Villanova last Saturday, but these rankings are strictly based off of talent. The reason the Badgers have done so well in recent tournaments including their back to back Final Four appearances in 2014 and 2015 is because they play well as a team. They share the ball and are fundamentally solid. But their overall talent level sense them near the bottom of this list.
13. Baylor
It's tough to get a good handle on Baylor. They bet a #14 seed in the first round, and got past #11 seed USC by the skin of their teeth in the second round. I am not totally sold on this team and their overall talent, but favorable match-ups have allowed them togged this far.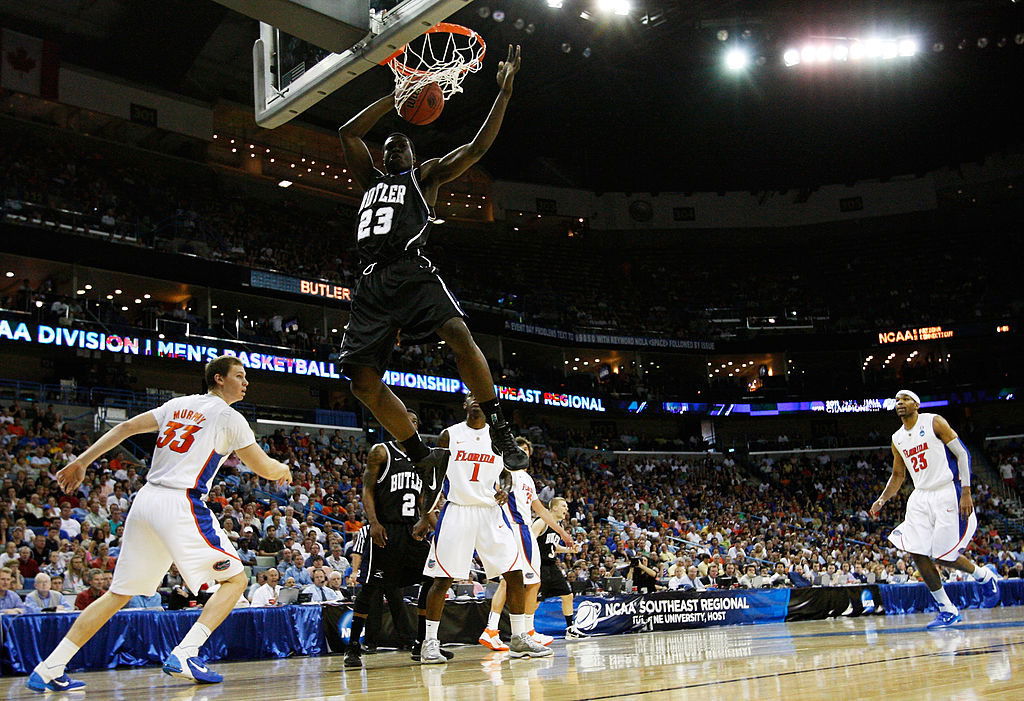 12. Butler; 11. Florida
12. Butler 
Similar to Wisconsin, Butler's teams are never the most talented ones. But they got two fairly comfortable wins in Milwaukee last weekend and now face the beast that is North Carolina. They are a balanced team, but talent wise they don't stack up to the top teams.
11. Florida 
The Gators round out the regional at Madison Square Garden, with all four teams in the region checking into the bottom six on the list. The calling card this tournament has been their defense, as they manhandled Virginia in the second round, holding them to just 39 points. If the offense can match that pace, Florida could be off to their second Final Four in four seasons.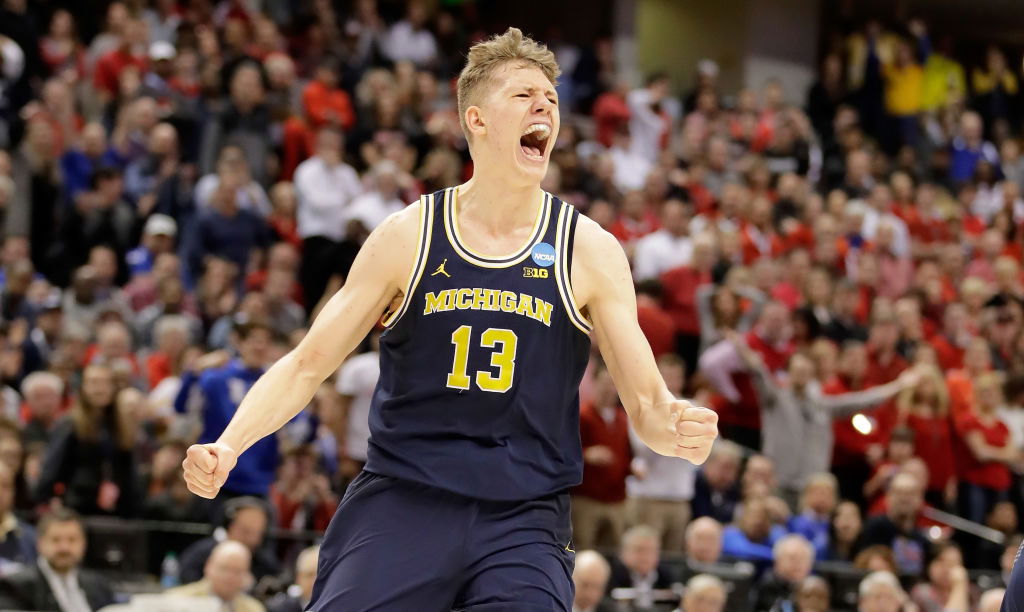 10. Michigan; 9. Oregon
10. Michigan
Talent wise, Michigan isn't up there. But the Wolverines have as good of a chance of getting to Phoenix as anybody. After a terrifying situation where their team plane skidded off the runway while taking off for the Big-10 Conference Tournament, Michigan has won six in a row. They are playing with a new sense of energy and belief, and that's a very dangerous combination.
9. Oregon 
Michigan's opponent in the sweet 16 is Oregon, who I am giving a slight edge to. Even though star center Chris Boucher is out injured and the Ducks have looked noticeably worse so far this tournament without him, the guard play is making up for it. They will have a tough time dealing with a pesky Michigan squad Thursday night.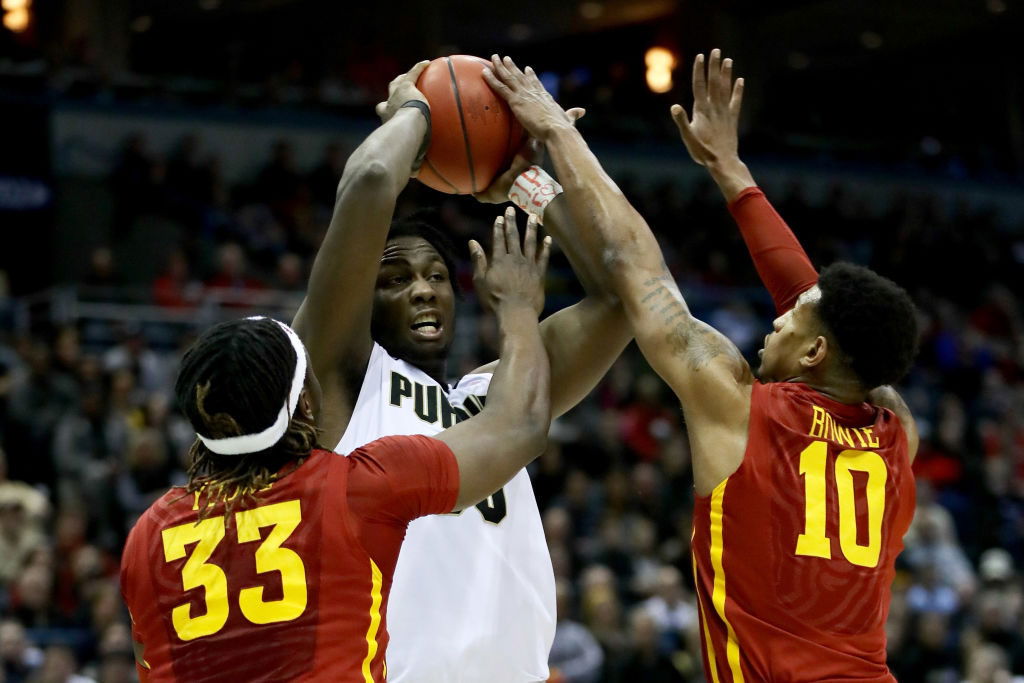 8. West Virginia; 7. Purdue
8. West Virginia 
West Virginia's matchup with Gonzaga is going to be fascinating. West Virginia, or "Press Virginia" plays a 40 minute full court press. Gonzaga on the other hand plays some of the best half court defense in the country. West Virginia's press is very hit or miss this time of year, which puts them near the middle of the pack.
7. Purdue 
Caleb Swanigan is arguably the best big man in this whole tournament. He dominated Vermont and Iowa State last weekend, including securing the game sealing rebound on a missed free throw in the second round win over the Cyclones. Swanigan will get his points and blocks, but Purdue's guards are going to have to support him if they will beat Kansas.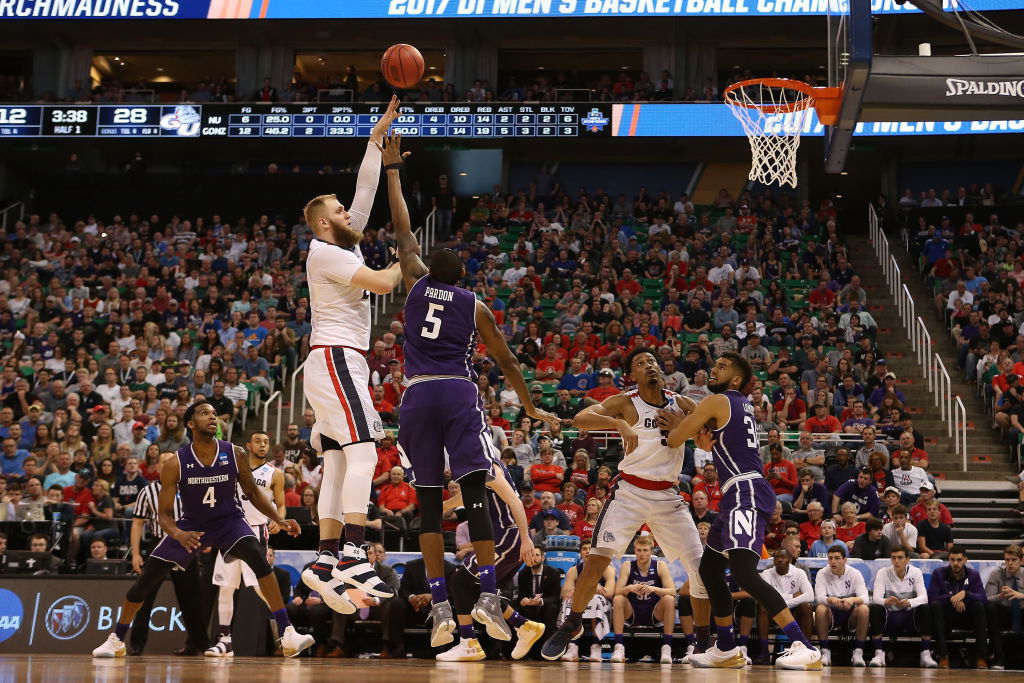 6. Kentucky; 5. Gonzaga
6. Kentucky 
Now it gets interesting. Balanced scoring was the key for the Wildcats in their tight second round win over Wichita State. Three players broke 13 points and nine players got into the game total. They are obviously very well coached under John Calipari, and they will need it against UCLA in Memphis Friday night.
5. Gonzaga
Having Gonzaga over Kentucky will ruffle a few feathers, but I love the defense this team plays. Every single shot you get against them is contested, and they are active for the entire possession  on defense. Even though their offense can go through slumps at times, smothering defense and the play of 7″1 center Przemek Karnowski makes this team a very tough out.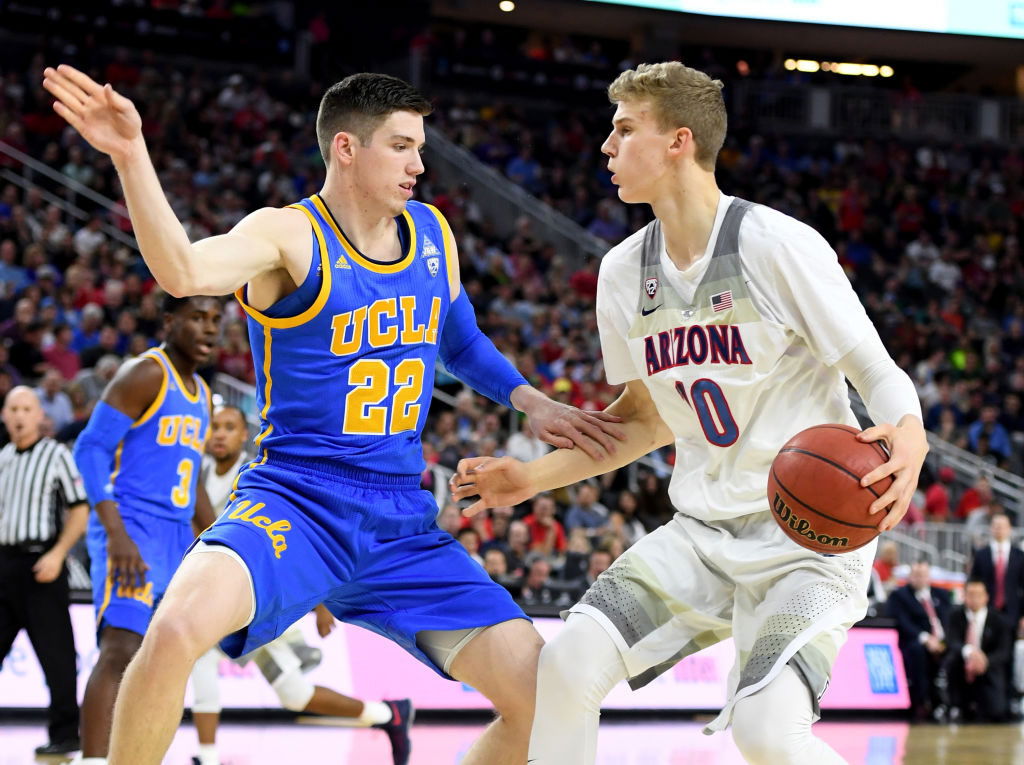 4. UCLA; 3. Arizona
4. UCLA
On their best day, the Bruins are capable of being the best team in the country. They play an up-tempo offense that relies on three-pointers and quick passing, similar to the Golden State Warriors. They have the probable #1 overall draft pick in the 2017 NBA draft in Lonzo Ball, but there could be pitfalls. If they are not on good shooting form, they will struggle to win as the competition improves.
3. Arizona 
Arizona and UCLA played three times in the regular season, with Arizona taking two of them. They don't have the flair of UCLA, but they are a better team overall. Offense, defense, guard play, and in the post, they are sound. You could make a case for them being number one.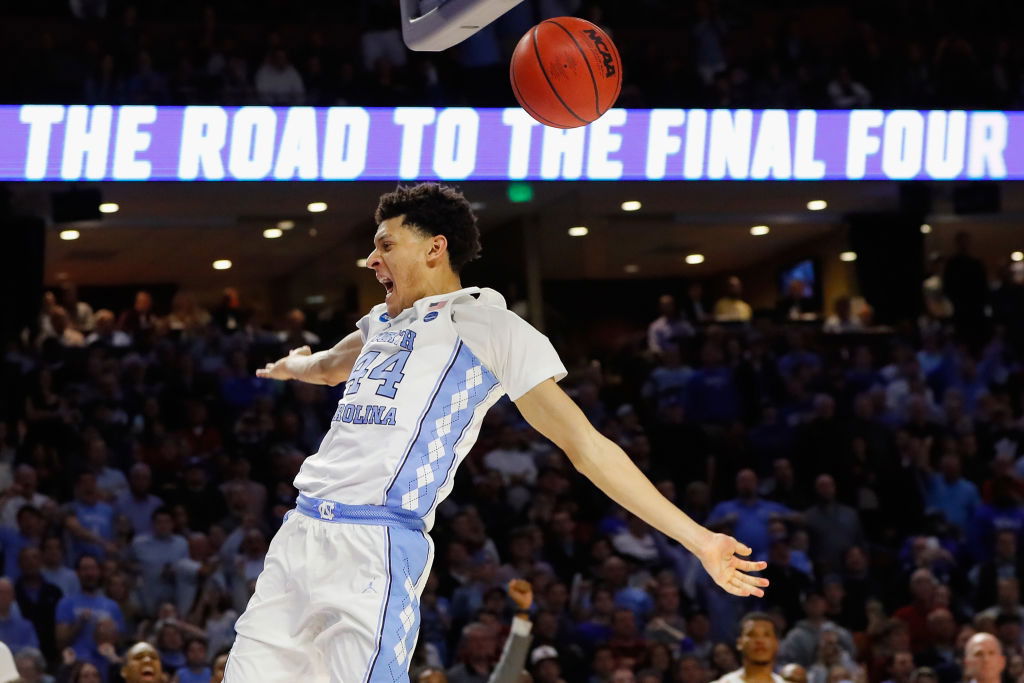 2. Kansas; 1. North Carolina
2. Kansas 
At this point you know from process of elimination that I have Kansas and North Carolina in my top two. At this point you are really just splitting hairs between two extremely talented teams that could both win the National Championship. I am giving the razor thin edge to North Carolina because Kansas, like UCLA, relies heavily on threes. This could be a problem against teams with size, especially their sweet 16 opponent Purdue. But the Jayhawks have been here before, and have a lethal roster all across the board.
1. North Carolina 
Last season's runner-ups are the best team remaining in this tournament in my opinion. The Tar Heels had a scare against Arkansas in the second round, but stymying defense combined with clutch offense got them through to the second weekend. North Carolina is a big team, starting four forwards most games. Kennedy Meeks, Justin Jackson, and Joel Berry II provide the star power, and Roy Williams is as seasoned as a coach as anyone. This team could go all the way in 2017.
---