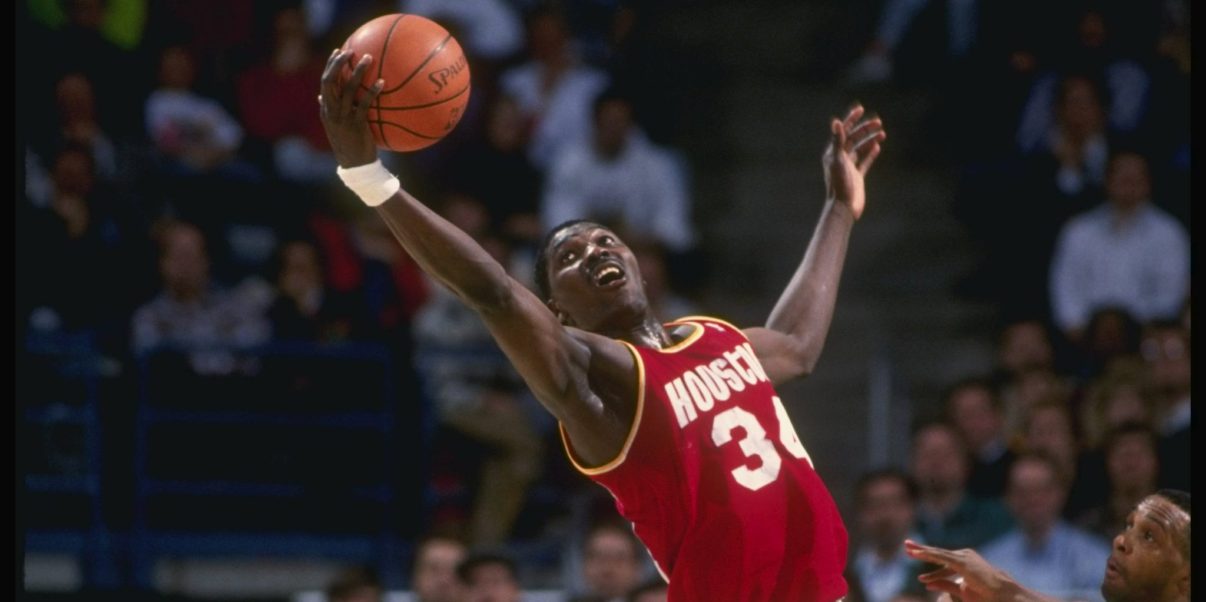 10 Greatest Centers in NCAA History
The inclusion of Shaquille O'Neal in the recent Basketball Hall of Fame class hearkens back to a simpler age of monster dunks, crowd-pleasing antics, and some of the worst free-throw shooting in human history.
Traditional centers are a dying breed in the college sports game, with too many players in love with the three-point shot to sacrifice their bodies down low on a regular basis.
Shaq's honor has me a bit nostalgic, however, for the days when a 17-year-old freshman from San Antonio took the SEC by storm, averaging 3.6 blocks and 12 rebounds per game.  He tore the NCAA apart in his sophomore year, averaging 27.6 points, 14.7 rebounds, and an even 5.0 blocks per game. As a junior, his scoring dipped a bit to 24.1 points, his rebounds to 14.0, but his blocks jumped to a ridiculous 5.23 per contest.
There's no doubt Shaq is one of the top 10 centers in NCAA history. Here's our look at the other nine.
Wilt Chamberlain: How did a native of Philadelphia wind up in Kansas?  Because he was tired of the East Coast, didn't want to play in the South because of segregation, and was taken in by Kansas coach Phog Allen. In the preseason scrimmage between freshmen and upperclassmen, he scored 42 points and grabbed 28 rebounds. In his varsity debut, he scored 52 points and grabbed 31 rebounds – both all-time records for the university. After losing the NCAA final, he found his sophomore season a myriad of stall techniques and triple teams.
Hakeem Olajuwon: The story goes that Olajuwon got to the airport in New York City to visit St. John's, felt the cold air of winter, and did a U-turn back inside, asking a baggage handler where he could find warm weather like Nigeria. The worker checked out Dream's tickets, pointed him towards Houston, and the rest was history. A summer spent going head to head with Moses Malone got him toughened up, and he became a lethal force, particularly on the defensive end, leading the Cougars to back-to-back title game appearances.
David Robinson: He was 6'7" when he entered the Naval Academy, and far more concerned with becoming an officer than a professional basketball player. Then he hit 6'9", then 7'0", then 7'1". He averaged 28.2 points, 11.8 rebounds, and 4.5 blocks per game as a senior.  He is the only graduate of the Naval Academy to ever make the NBA.
Patrick Ewing: They didn't come much rawer than the Jamaican-born Ewing, who was called for 11 goaltends in his first game. But he wound up being a three-time All-American and leading the Hoya to the 1985 National Championship. He averaged 3.4 blocks per game for his career.
Ralph Sampson: The 7'4" Sampson was the face of college basketball in the early 1980s, dazzling fans and opponents alike and winning three straight Player of the Year awards while doing it all for the Virginia Cavaliers. He averaged 4.6 blocks per game as a freshman and shot 57% from the field for his career.
Tim Duncan: The Big Fundamental rarely played center in the NBA, but was a post power in his four years at Wake Forest. Rather like his pro career he simply got better and better each year, culminating in a senior season that saw him shoot 62.8% from the field, score 20.8 points per game, grab 14.7 rebounds, and block 3.3 shots. He was a two-time All-America and winner of the Naismith and Wooden Awards.
Lew Alcindor: Like Wilt Chamberlain before him, Alcindor reinvented the game. As a sophomore, he averaged 29 points and 15.5 rebounds per game, and for his career shot 63.9% from the floor. UCLA went 88-2 in his three seasons and Alcindor scored 56 points in his first game. He was so dominant that dunking was outlawed for a decade because of him.
George Mikan: The glasses made you think he couldn't play, but the 6'10" Mikan used that and everything else to his advantage. He didn't play basketball until enrolling at DePaul, but the coach trained him to be aggressive and found the athlete within. Goaltending was legal at the time and Mikan made the most of it. DePaul won the NIT in 1945 beating Rhode Island 97-53 with Mikan equaling Rhode Island's point total of 53.
Bill Russell: He got one letter from colleges interested in him, San Francisco. He led USF to 55 straight victories and two NCAA titles, averaging 20.7 points and 20.3 rebounds per game. John Wooden called him "the greatest defensive man I've ever seen."
---