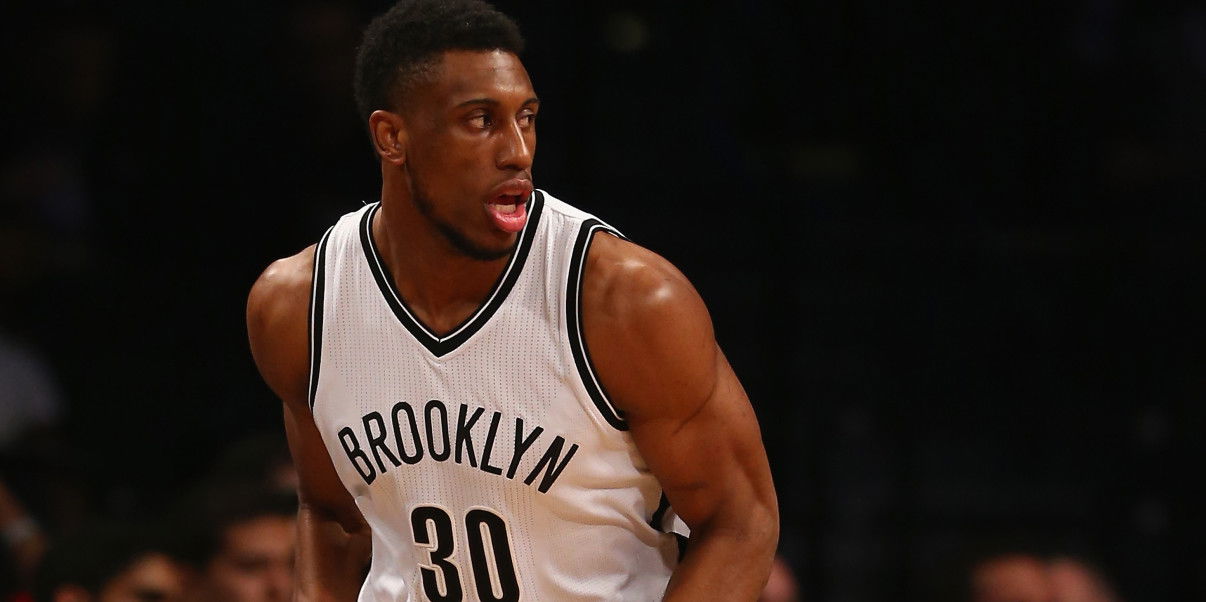 Let's Talk About Thaddeus Young
It's been a pretty disappointing season for the Brooklyn Nets so far. They've lost more than two thirds of their games, attendance is down, and there is a general feeling of disappointment surrounding the franchise. Among all that doom and gloom, there are a few shining lights, the brightest of which is the play of Thaddeus Young. With the team as a whole struggling the play of Young is going under the radar. The fact is, he's having a stellar season.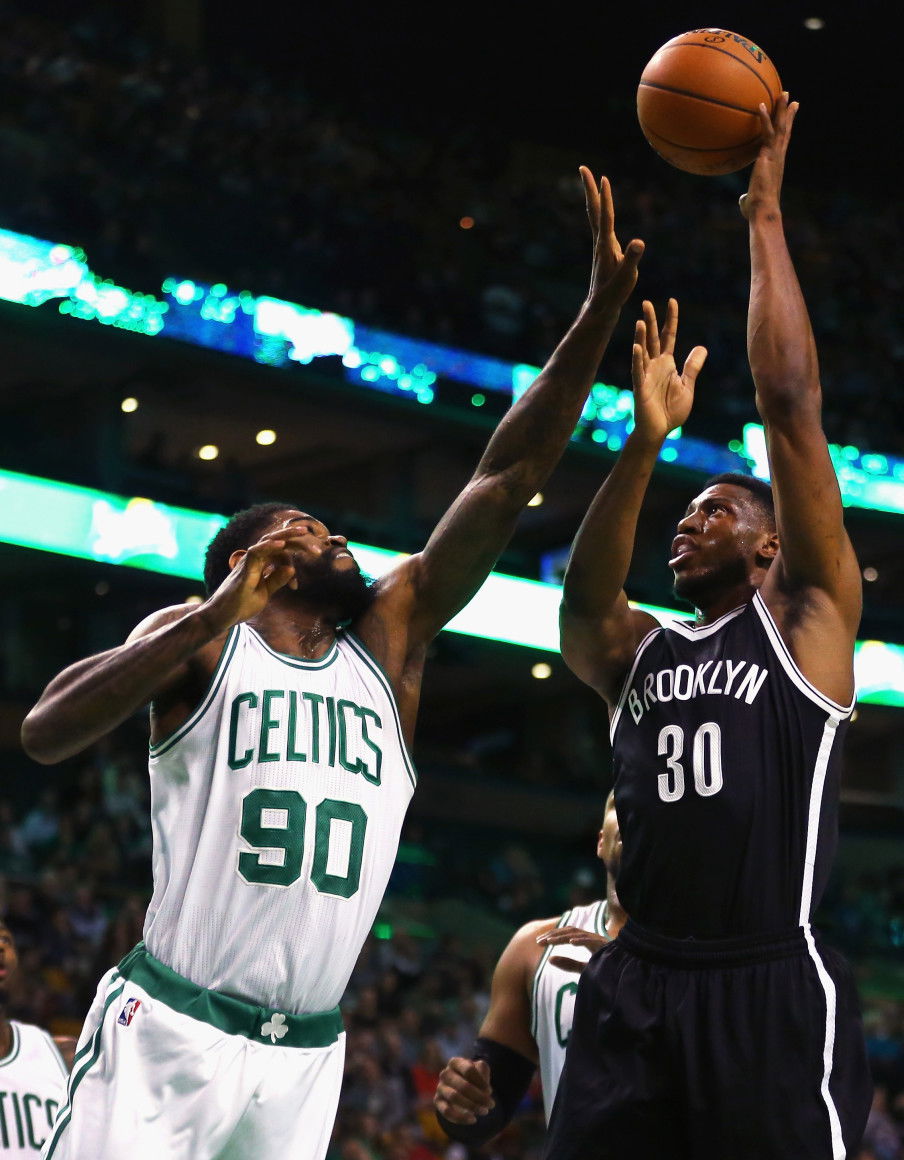 Young re-signed with Brooklyn this summer for four year $50 million. 30 games in and that contract looks like a bit of a steal, especially with the new salary cap taking effect this upcoming summer. Young is averaging 15.8 points and 9.3 rebounds on 52% shooting. He is the Nets leader in rebounds, field goal percentage, and steals, while he trails only Brook Lopez in points per game and PER.
He's been a bastion of consistency for Brooklyn scoring double figures in 28 of the 31 games and has never scored fewer than eight points. Young has been Brooklyn's most consistent player and has been able to score night in night out by improving his shot from 3-10 feet. He is shooting 56% from that range, up a full 13 points on his career average of 43%. Young isn't blessed with elite athleticism, so he has figured out how to score from inside without having to go straight over defenders. His offensive improvement has helped make up for the fact that Joe Johnson is having possibly the worst season of his career.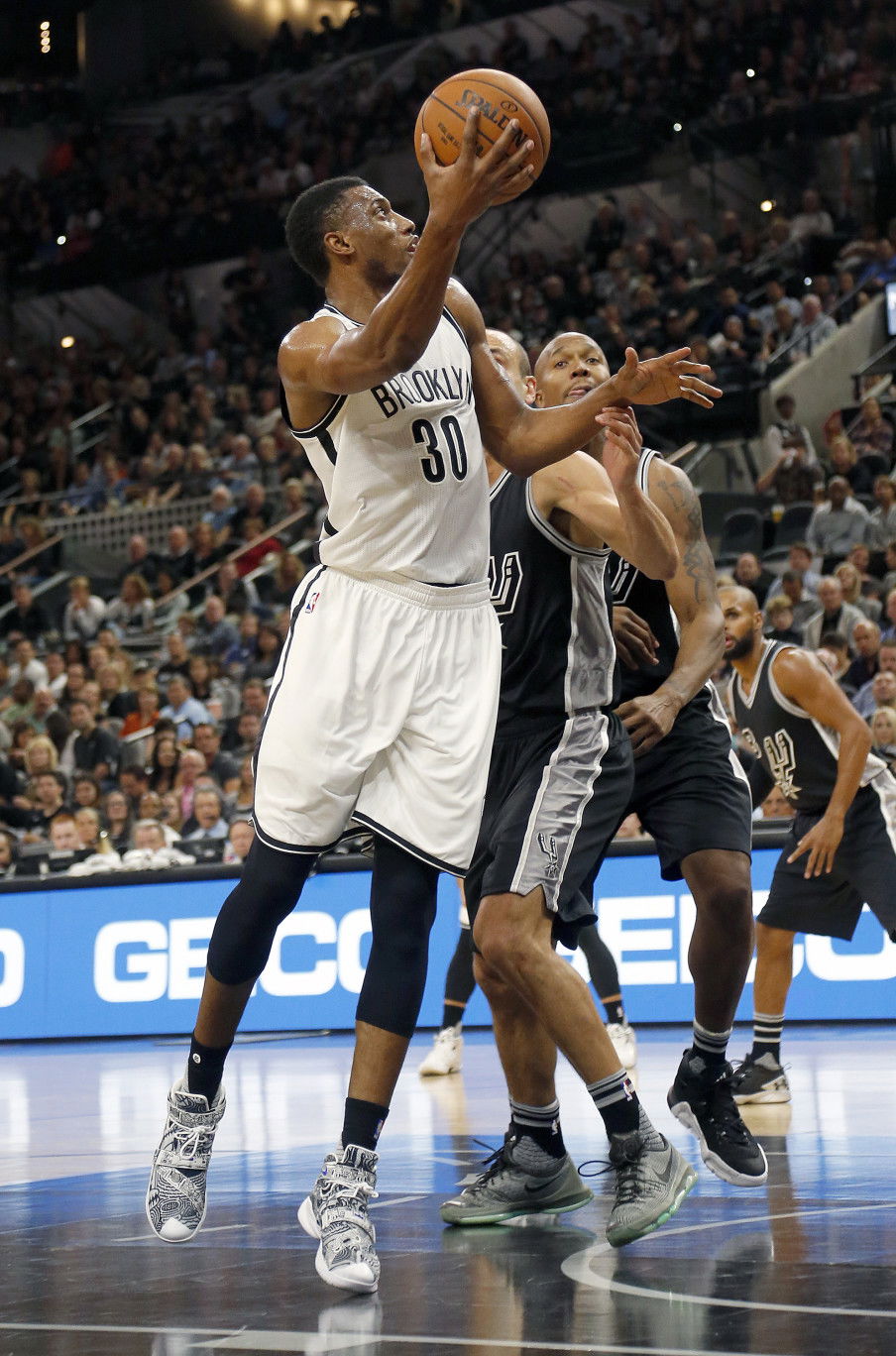 Young is tied for fifth in the league in double doubles, behind only Anthony Davis, Andre Drummond, DeAndre Jordan and Russell Westbrook. Both his defensive rebounding percentage and total rebounding percentage are career highs at 22.5% and 15.6% respectively. Among power forwards, he is 10th in scoring and fifth in rebounding in the entire league. His consistency both scoring and on the glass has been vital for a Nets team that has been lacking consistency all season.
Brooklyn is in a season of transition. With the lack of talent in the team, it will inevitably be a tough season for everyone associated with the team. In seasons like this, the organization must look for positives among the overwhelming negativity. For all the negatives right now, Thaddeus Young is a big positive. With his contract due to take up only about eight percent of the projected salary cap, Young becomes a very affordable piece for Brooklyn to go forward with. He may not get any plaudits from the national media, but Thaddeus Young has taken his game up another level this season and is performing at a near all star level.
*All data from http://www.basketball-reference.com/
---